The website of "de Poolse Bergen" keeps up with the times: the DONATE button!
While every self-respecting company has a sales department, with a specific budget for advertizing, it is quite a thing for many missionaries to actively ask potential supporters for (preferably regular!) support.
And that while many supporters have a heart for the ministry concerned and would like to be involved in various ways. Personally, practically and also financially.
Our website www.depoolsebergen.pl, which has been running since May last year, appears to be a nice tool to keep you informed more easily. Newsletters are easier to access and to share, easier to read by individual blogs (you don't have to go through topics that don't interest you anyway… 🙂 ), and, the website makes it easier to give. At least that's the intention.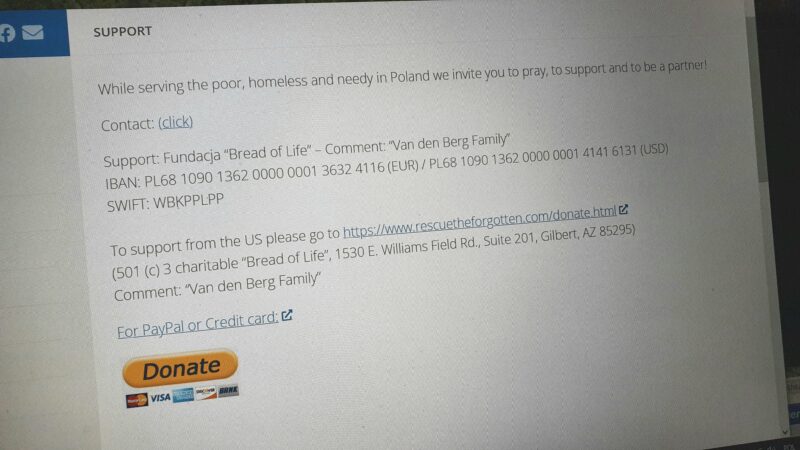 That's why I'm happy with a new functionality: the DONATE button under the menu item Support! Anyone, whether they have a PayPal account or not, or just a credit card, can make (regular!) donations more easily via PayPal. And frankly, we need that. Due to all the interest in projects that offer direct aid, especially in Ukraine, donations for general costs are under pressure… For the employees of Bread of Life, as well as for ourselves. And someone will have to coordinate those project anyway, right?
Thank you very much in advance!