Katalog DOBRA
October last year I wrote a blog under the title "Contact is the key". About a new project within Evangelical Poland: publishing the "Katalog DOBRA" ("dobra" = "the good").
The goal was ambitious: "In the spring of 2022, we hope to publish a full inventory, both in print and online, of all evangelical aid organizations in the country." And we were busy with that, until suddenly war broke out in Ukraine at the end of February, and all aid organizations had to pull out all the stops, everyone had to run on full stretch for months, and therefore spending time on publishing a catalog was the last on one's mind…
But… two things:
The timing of the inventory for this "Catalog DOBRA" couldn't be better. At the beginning of February we had all the information complete – just in time to immediately make operational use of it for all kinds of cooperation between organizations in helping refugees!
If there is a full inventory available, and a few months later the next national conference of Evangelical Poland takes place, what choice do you have? Nothing than just finishing that project, and making something beautiful out of it!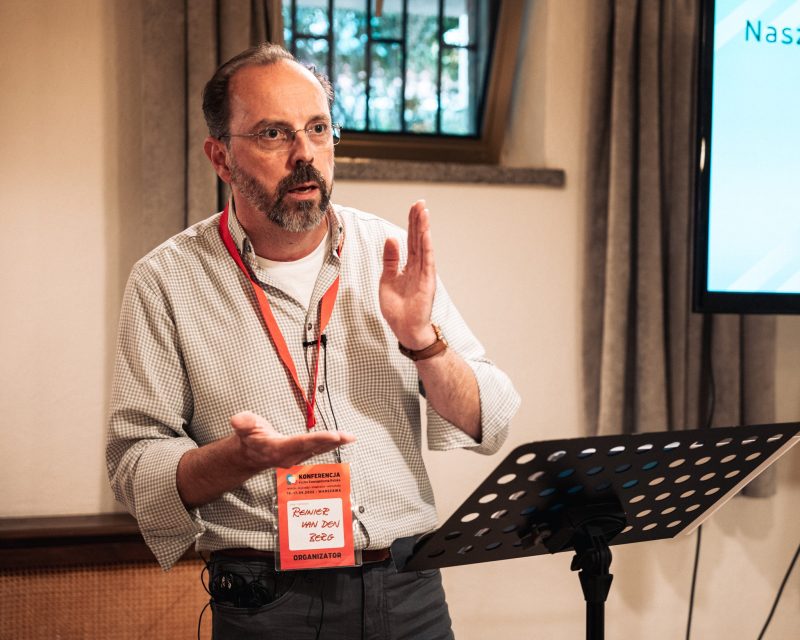 And so, after hundreds of phone calls and even more emails in July and August, we succeeded in presenting the first Katalog DOBRA during mentioned conference in September! In an edition of 3000 copies, 124 pages A4, full-color with a beautifully laminated, sturdy cover, with variously indexed and sorted entries of 83 different aid organizations!
Currently we are also finishing the online version: www.katalogdobra.pl.
With a simple motto:
"In the same way, let your light shine before others, that they may see your good deeds and glorify your Father in heaven." (Matt. 5:16)