Pushing the borders…
After more than two weeks of working at the limits of our abilities, we felt a growing need to broaden our perspective, which was quite regional for the time being, and to actively learn from others. And we quickly moved from words to deeds! Last Monday and Tuesday, with a team of 7 from Bread of Life, we made a tour of almost 1200 km towards the Ukrainian border…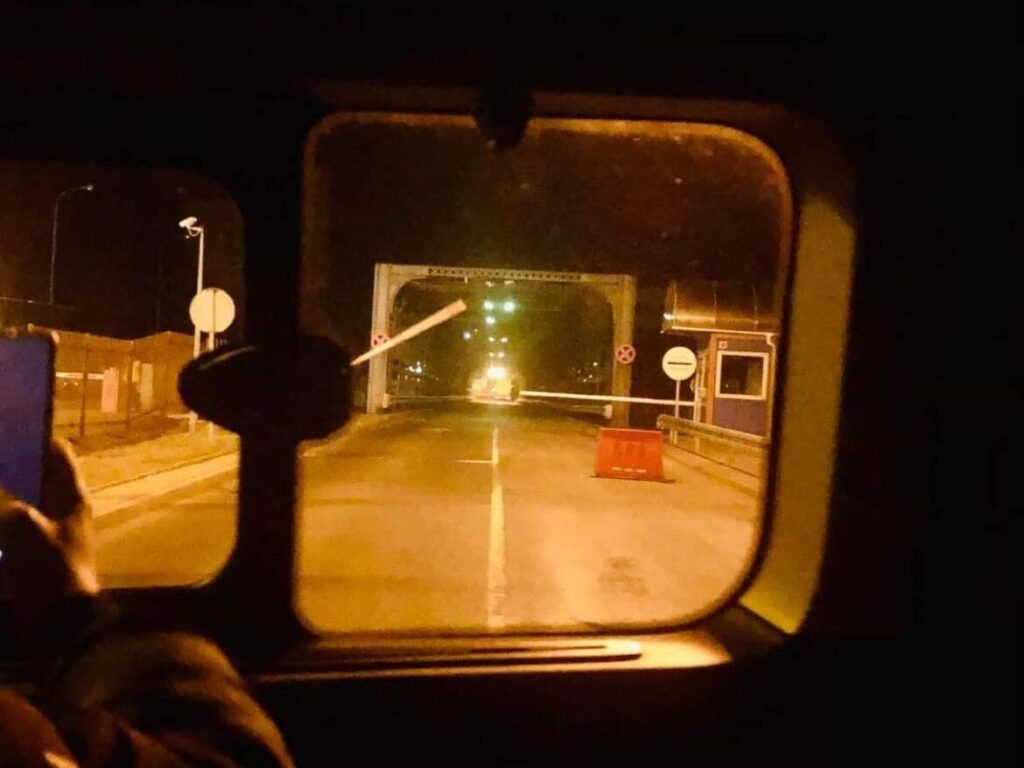 We especially wanted to make contact with various local organizations and churches that actively offer help to refugees from Ukraine, but also to personally see the conditions of the refugees when they cross the border.
It was intensive, impressive and very educational!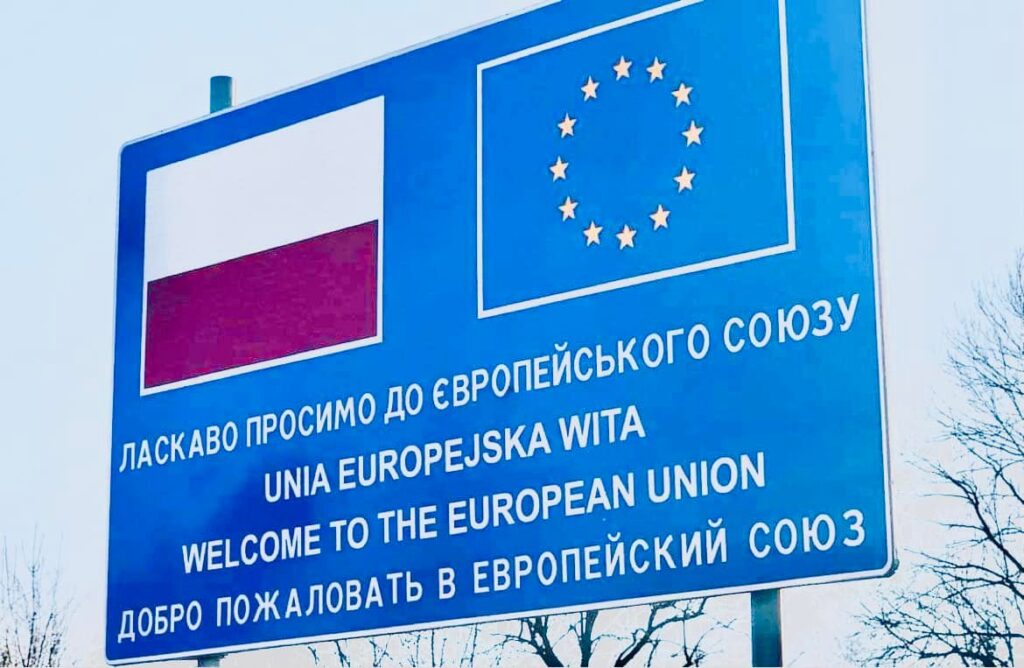 Just a few of these impressions of the Dorohusk border crossing, the northernmost major crossing east of Lublin:
First of all, we noticed that not just anyone is allowed to drive to the border from Poland. There is police surveillance and registration of all traffic everywhere to reduce the risk of human trafficking. We've heard stories about that, and to see it now being acted upon is encouraging. As representatives of an aid organization, we were allowed to continue driving.
But the attitude of all the officers we saw was also special: without exception, they acted as compassionate people, and not as officers or "arm of the law". Never seen anything like this!
Already at the border itself, everyone receives plenty of information via leaflets about how dangers can be avoided and where help can be sought. Many volunteers from all kinds of organizations are involved in distributing food, clothing, prams, medicines and other necessities and in providing information. Even we, as aid workers, were fed in multiple places, because we were the ones helping others…
After reports during the first days of chaos and plenty of improvisation, the aid at the border now made a very positive impression – something Poland can be proud of!
At the nearby reception point, we met the mayor of Dorohusk, who was proud of his people, but expressed concern about the situation in a few months. What will be the willingness to help then, and how will everything look like financially by then…? An extra encouragement for us in our approach to already be involved with actions for the longer term!
Everyone can register, rest, get a hot meal, a Polish phone number and receive medical help at the reception point mentioned. In another part of the building the registration and logistics of drivers who pick up refugees is being coordinated. The vast majority of this work is done by a team of extremely friendly and hard-working volunteers – and yet the atmosphere is very mixed…
Apart from the Inner-German border at Helmstedt in the late 1980s, I have never experienced a border that you almost physically feel. And you can see that feeling around you: with many people you see how tension, fear and pressure are lifted off them with the fact that they are on the safe side of the border. But the moment they catch their breath, many of them cry… And when one of us wants to comfort such a person in a silent embrace, they burst into tears even more.
They are thankful for received support, but many of them are lost people who have no idea what to do next. Close to the border there are hardly any places to stay overnight, and we know from our experience in Poznan that deeper into Poland it often is no better. And those are just the first steps. Many of today's refugees come with a vague plan, maybe to stay in Poland, maybe to go to Germany, but they don't know anyone there… The elaboration of those plans depends on many things, and that is where we see a major challenge for us as Bread of Life. Of course not for the hundred thousand people who cross the border every day, but for those few (?) who come our way – in Dorohusk we were only for a few hours, but there too we did everything we could to find accommodation and provide guidance for the few people we met there personally.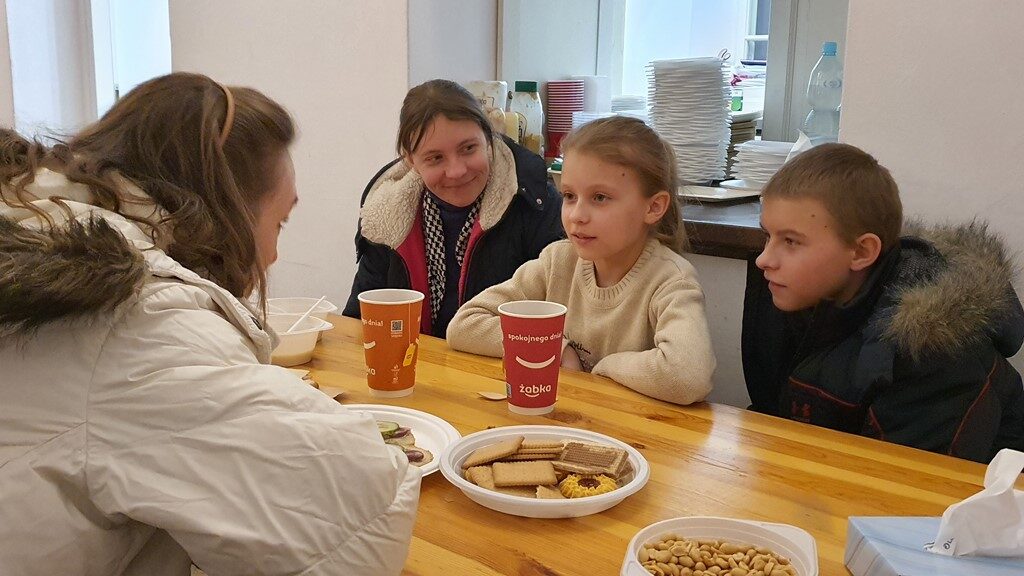 Luda and her children Aljosza, aged 12 and Darina, aged 10, arrived in Poznań via Zamość last Wednesday, were given temporary shelter in our building on Ostrobramska Street, and will be taken in for a longer period this weekend by a couple known to us, who have promised all support and guidance! How beautiful is that!?
In Zamość and Warsaw we visited evangelical churches, which are now playing a fantastic pioneering role in the refugee crisis. These contacts were heartwarming!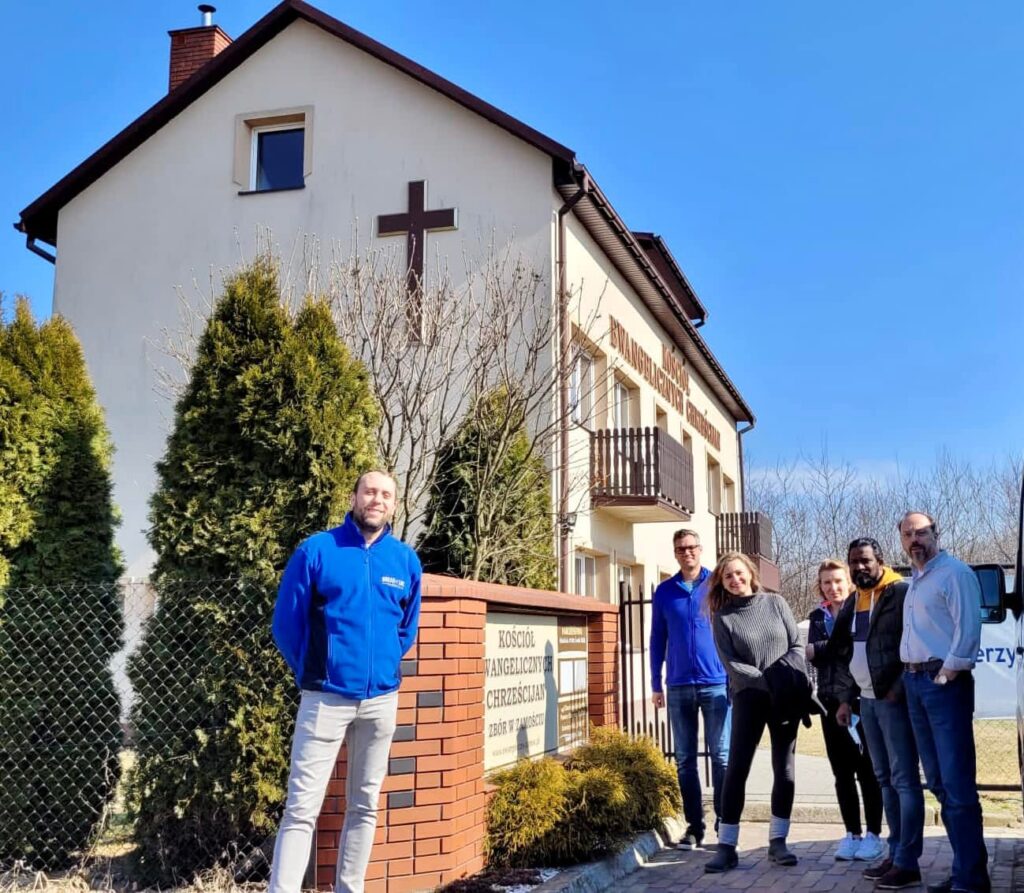 For example, Zamość is a hub for refugees who consciously seek Christians for help. From this church all kinds of help are provided, from the masses of sandwiches and food we helped to prepare, to an army of drivers, Polish and foreign volunteers, who drive back and forth. Food to the border, refugees into the country.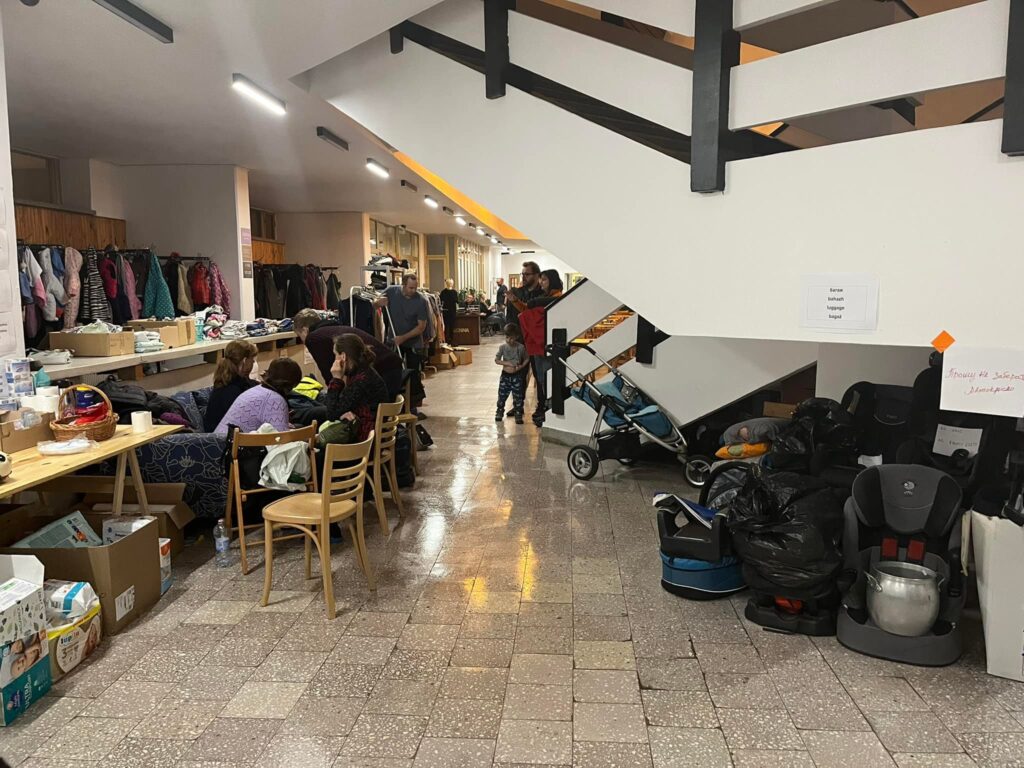 In Warsaw, the metropolitan Pentecostal Church, a few hundred meters from the Central Station, has now become a crucial focal point. We received a lot of practical information there about effective support, building trust among the refugees for solutions to be offered, and various forms of prevention. It was great to see how others work – the inspiration we were looking for!
And so our borders have been pushed again…