Suffering knows no borders…
Death is part of life.
But that this has been so visible lately with the work we do for Bread of Life hurts. And certainly when you feel that in such a way on a day that could negatively go down in history…
Two years ago, just before the outbreak of the pandemic, our New Life Center in Długa Goślina received new residents, a young couple as (future) hosts for the various programs that were supposed to run at the time, but only for known reasons will start at the end of May. Olek and Tamara are from Ukraine, and with their then six-month-old son, Artur, were looking for a bigger place to live nearby. A great solution, and despite few guest present so far, Olek and Tamara have proven themselves and we have become attached to them.
Great was the shock when we heard last week that little Artur had an accident with serious burns, which turned out to be fatal just over two days later…
Yesterday, on the very day that Putin decided to enter Ukraine with his army, a heartbreaking ceremony took place at a cemetery in Poznan, led by the pastor of the local Ukrainian church, and in the presence of some family members and various representatives from the Ukrainian community – Maja and I only got a part of the message, but the a cappella singing and the omnipresent emotion went deep…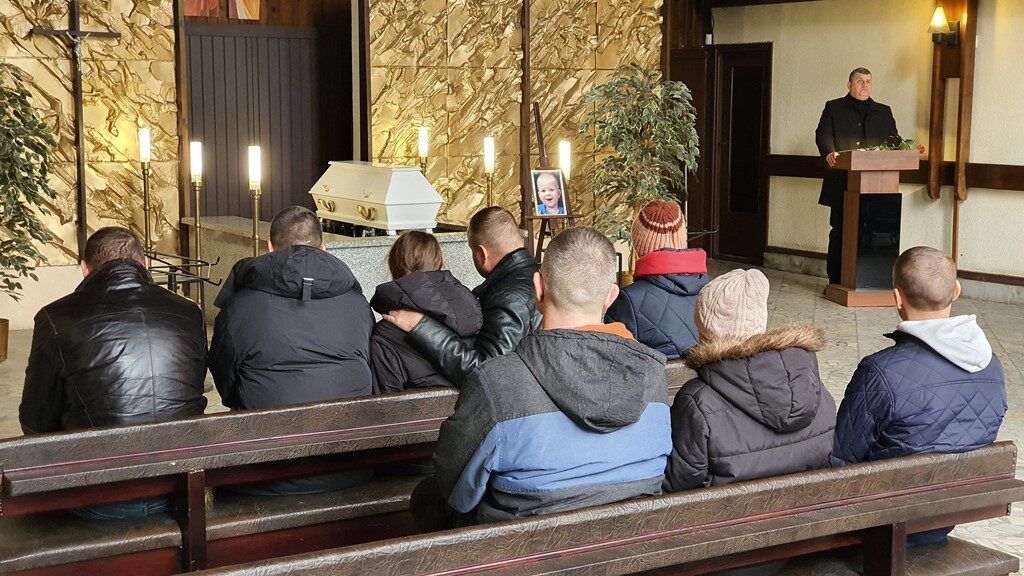 We try in every possible way to support Olek and Tamara, but besides our prayers we know that for now words won't do. May God help them and have mercy on them!