Impacted by war
Thursday 24 February was an surreal day. I felt surreal being glued to my car radio, with new updates every fifteen minutes on the developments in Ukraine. I had the opportunity to do so because I had to go back and forth to Kalisz for a next notary visit. But even on the way back to Poznan it became clear that this was more and bigger than just news on the radio… At various points on the route the road was blocked by long queues for gas stations. From that moment on things have not gone back to normal.
Of course, this sudden turnaround applies in a superlative degree to the innocent civilians in Ukraine, who are suddenly confronted with death and destruction, loss, pain and oppressive uncertainty. Citizens, many of whom have family or friends living in Poland. Citizens who, like the Poles, hope for peace and prosperity, and who together do their best to make something of their country. Citizens who, like the Poles, know their history of threats and persecution by their large neighbor in the East.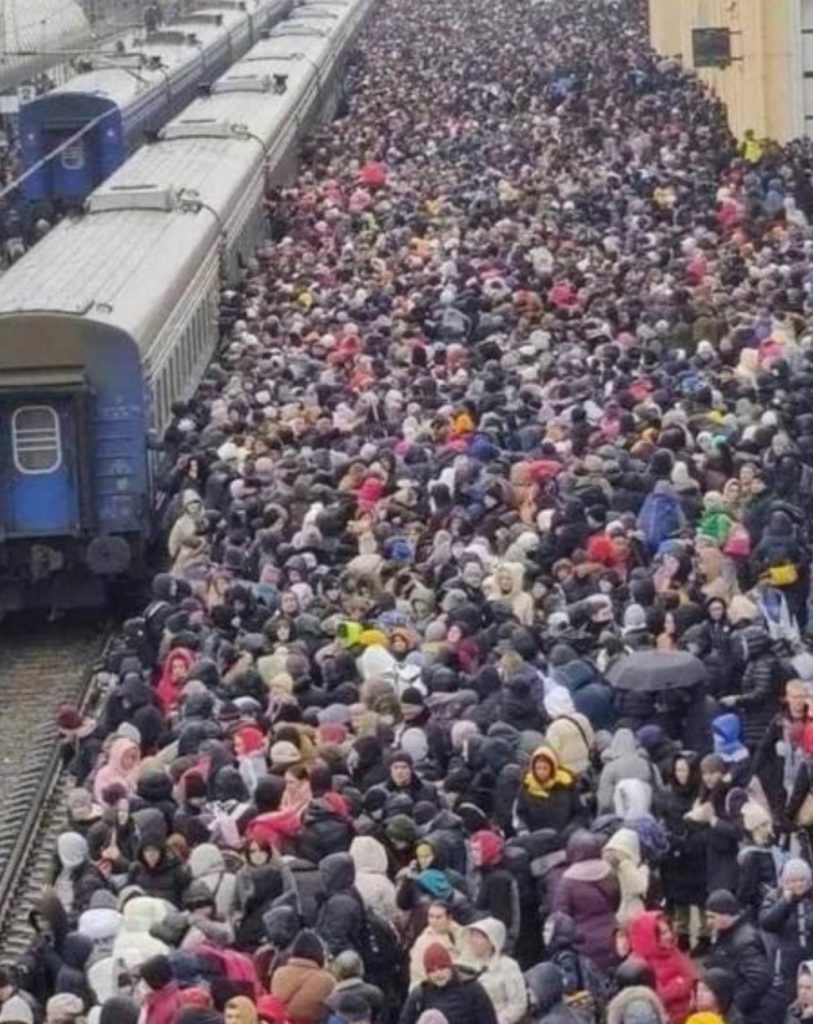 Early Friday morning, it was already clear that with a military invasion of such magnitude and intensity, an unprecedented refugee influx would soon arise, largely towards Poland. Indeed, at the time of writing, more than 1.2 million Ukrainians have already crossed the Polish border.
Early Friday morning it also was already clear that this was going to be an unprecedented challenge for anyone who has anything to do with humanitarian work… And for someone who is responsible for a foundation in this area, and who has besides that set a goal, within Evangelical Poland, to promote cooperation between such organizations? Yes, an absolute madhouse! From the first phone calls from the car early Friday morning, for 10 days my only free time was during short night's sleep…
It became playing chess on many boards at once, pulling strings on all kinds of levels.
Fortunately, refugee care has not been a real item in Poland for a long time, and we do not pretend to have any knowledge of it at all. But we do have extensive experience in helping people in need, and then they suddenly consider you a specialist… And then you automatically receive all kinds of phone calls with practical emergency questions for families who are already at the border, asking for shelter, relief supplies, but also phone calls with offers of shelter, clothing, fundraisers, groups of volunteers, etc… And, while trying to place those questions with others, the various evangelical churches in town expect from Bread of Life a coordinating role, and other organizations expect transfer of know-how, and still all kinds of offers of help come in from Germany, the Netherlands, Denmark, Sweden, Norway, the US… And that goes on all the time.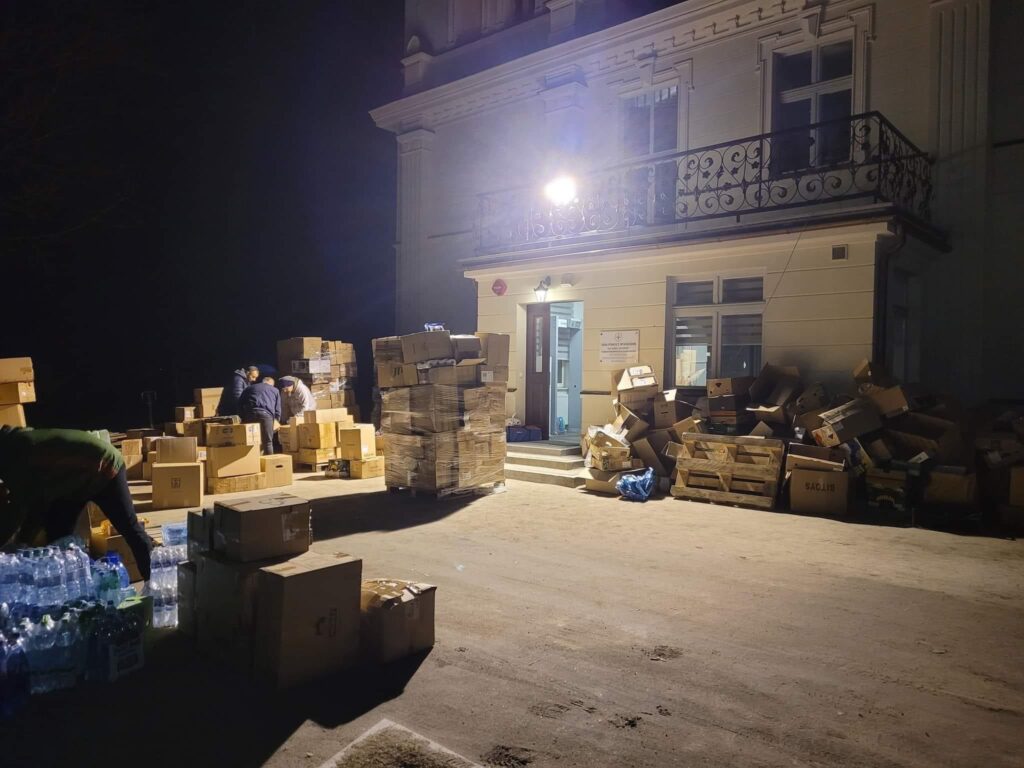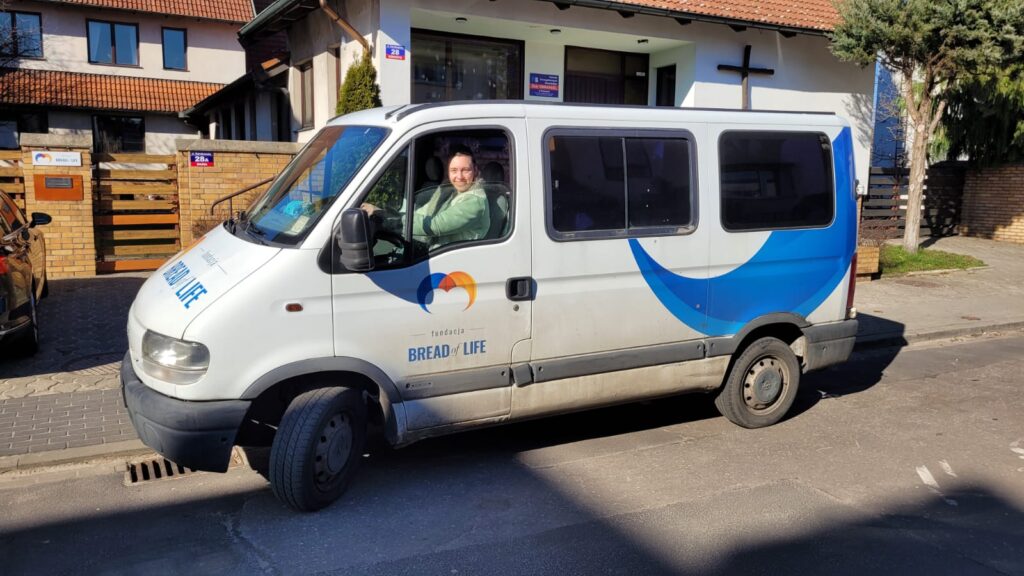 We've been impacted. In the first place by of the immeasurable misery that is being imposed on the Ukrainian people. But also because by the bizarre aggression of the Russian regime, which has plunged the Ukrainians, and not only them, into great uncertainty.
But we have also been touched by the unprecedented unity and mobilization of the Polish people, in an unreal wave of willingness not to leave the refugees alone. And by signals of solidarity and concrete proposals for structural help from people or organizations I did not expect. It's all too much to list, so I'd like to refer to Bread of Life's fb-page, where at least an attempt is made. 🙂
Since this weekend I've been trying to get some more peace in my head through a lot of delegating and conscious choices – and with that, for example, finally have time to write this blog. Because we know this is just the beginning. That there is still a lot to come, to which we want to respond as well and as wisely as possible.
We've been impacted. And we're grateful when you have been impacted as well!