Volonteers!
Our volunteers are a great inspiration, support and blessing for us.
Shortly before the Russian invasion into Ukraine, Jeffery from Taiwan came to us, offering volunteering on behalf of himself and his colleagues. At that time, we did not have the slightest idea how much we would need support.
From the first days of the war, these exceptional volunteers from Taiwan have been involved in our relief efforts as much as they can. They shop precisely, making sure that we get those things we need the most at the moment, they generously support our fundraising for Ukraine and engage in physical work. Yesterday, together with other volunteers, they were preparing a new location where refugees will soon live. They also pamper our youngest guests with gifts and their presence.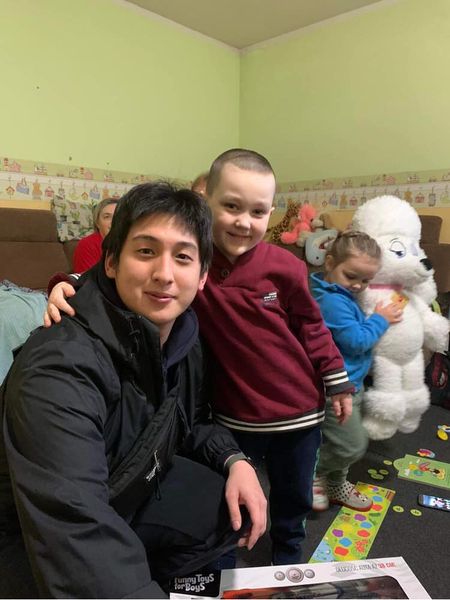 We are sincerely touched and extremely grateful for so much love and support!