Bread of Life to Rwanda!
Bonfils and his wife Phoebe lived in Poznan for two years, where they have been active members of Poznan International Church. And, like many foreigners, they have become involved in Bread of Life as volunteers. And that doesn't let go… As has happened before, with the effect that the foundation is now present in Ivory Coast, Moldova, Ukraine, Zimbabwe and Pakistan.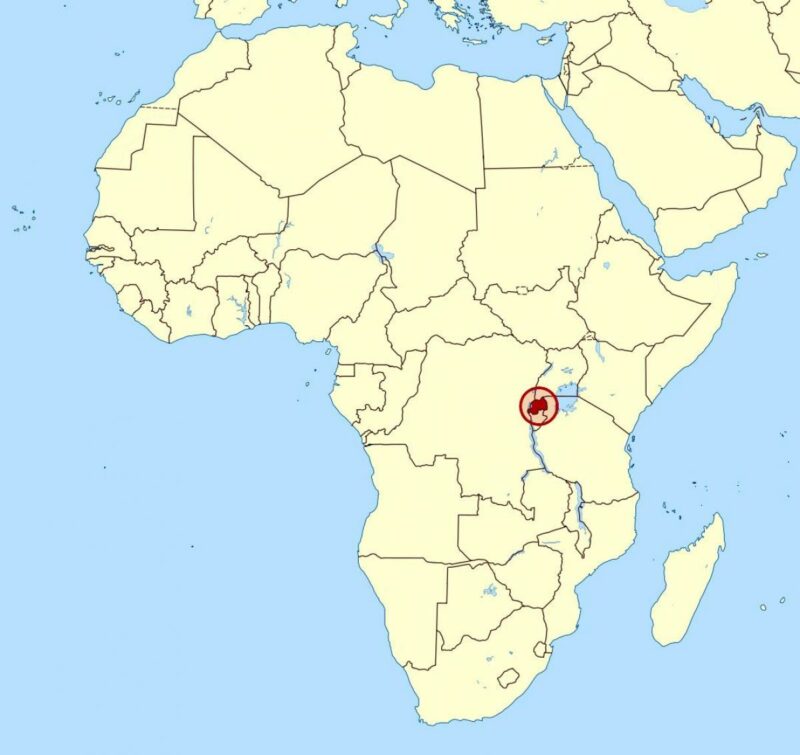 Bonfils and Phoebe come from Rwanda – a country in East Africa, which is unfortunately still too well known for the genocide that took place there in 1994. Fortunately, a great deal of reconciliation has taken place, and the country has been experiencing a promising development for some time now as one of the more prosperous countries in Africa, but… the traces of the genocide are still clearly visible in society, with still disrupted family structures and children who are unfortunately the victims of this.
Bonfils takes this to heart and wants to offer underprivileged children more opportunities for education and care. And… he wants to do that within the structure of Bread of Life! After all kinds of previous preparatory talks, Bonfils visited the office again on the very evening before departure to Africa. What a privilege to support and pray for him!