A German feast of gratitude
When in April, on the Saturday before Easter, Henry, Mario and Jonas from Hanover delivered the new van for the Poznań-branch of Bread of Life, we were very impressed. For many good reasons.
Within two weeks, our German friends and partners had managed to raise enough money to buy an only four-year-old Ford Transit that met all of the foundation's requirements! But it wasn't just about the fantastic new van, it was about their involvement, their very positive, maximum effort to make a difference in the work that Bread of Life does.
And that didn't stop with that episode. No, in turn they showed gratitude to the various generous donors and sponsors from the Hanover region who made this action possible in April: in short, a big thank you party at Mario's horse farm!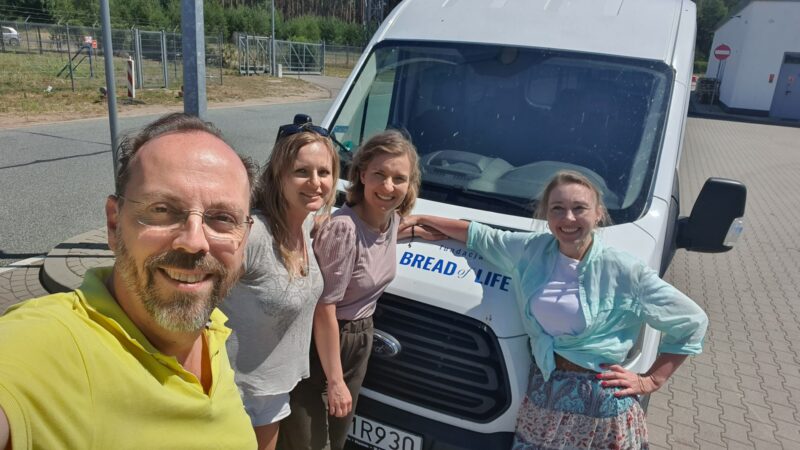 With almost a hundred people, the turnout was fantastic, and we, on behalf of Bread of Life, could not be missed. So: back and forth to Hanover in two cars with an 8-person delegation! Of course, including the new van, to use this occasion to take a new load of relief supplies!
And so the gratitude continues to grow. And relationships continue to develop. And more people feel touched and called to get involved. And… the food and drinks were delicious! Mario and Henry, thank you for all the good care, organization and your contagious positivity!