Gifts are celebrated!
In December we published a very nice clip of a visit from one of Bread of Life's partner churches, from Hannover.
Reactions from Germany to that visit, and subsequently to the clip, were fantastic. Within a short time they raised more than 6,000 euros to support food distribution and aid to refugees and support for the foundation itself.
Last weekend, Henry and Ina, our "ambassadors" there in Hannover, personally came to bring the gift.
We got to celebrate that together!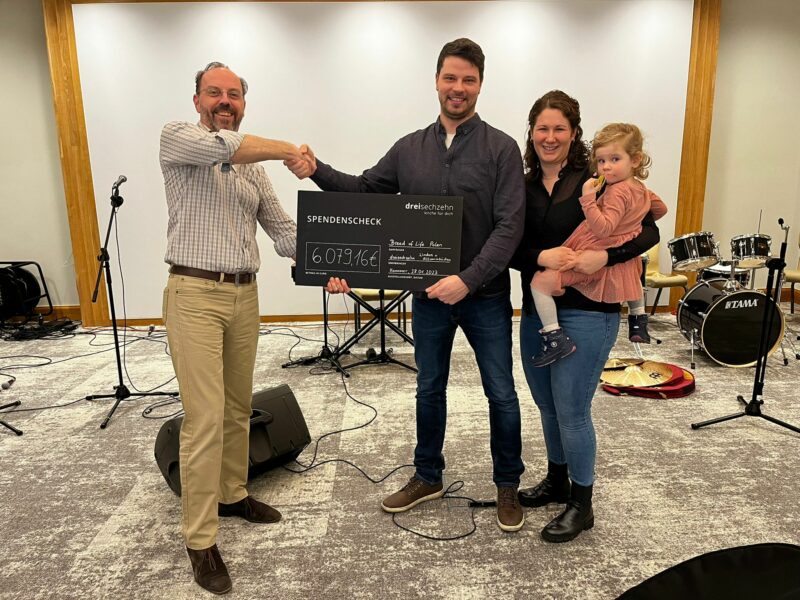 Dear people in Hannover, Isernhagen, Laren, Giessen-Oudekerk, Terneuzen, Utrecht, Alphen a/d Rijn, Ederveen, Harderwijk, Charlotte NC, Johns Creek GA, Duluth GA, Chandler AZ, or wherever you, our supporters live or go to church… It is a privilege to do this ministry together with you! Big thanks!
Because where we give our time and energy with our team, you provide the financial resources to make all this possible. And this is how we make a difference together, and together we bring hope!