Help! The Vikings are coming!
Last year we had a bus full of seniors from Denmark who provided a Christmas program for Bread of Life, in May I wrote about a truck full of aid, and now…
In July we received the message that an Evangelical Highschool from Jutland wanted to send a bus full of students in our direction for an aid project. Almost 60 students! We would have them at our disposal for a full day.
We managed to change this challenge into something incredible. The finished Tiny Homes at our NLC this month would be (finally!)inhabited, but they were still on more or less fallow grounds. Well, a few truckload of soil, a load of crushed stone for parking spaces and paths, and…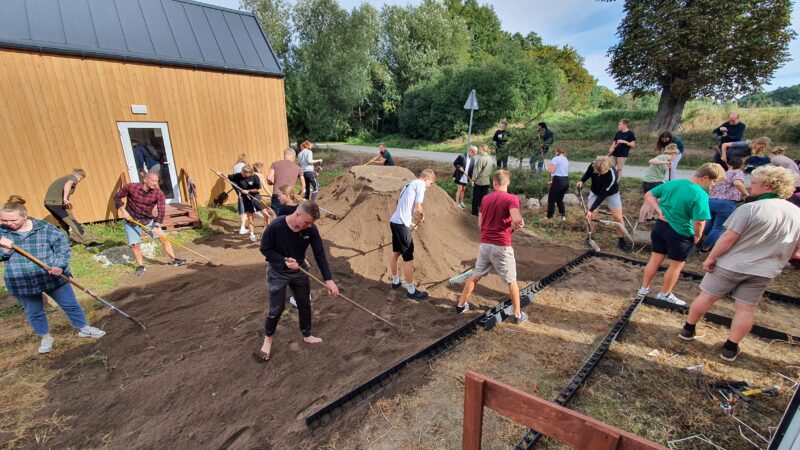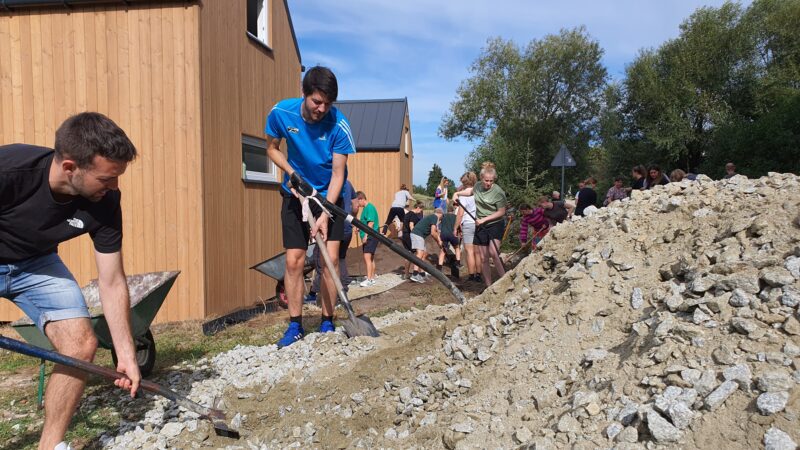 120 hands worked wonders! Something we really didn't look forward to, something that would take some weeks of blood, sweat and tears, was fixed within 3 hours! Wow!