Who helps who? Or, mentoring by Ukrainians
Just a month ago I wrote in the blog "For such a time as this…?" about the change from the one-sided impression as if aid is only in one direction from Poles to Ukrainians… Recently we had a wonderful example that reality is very different, and much more beautiful!
We recently started a new project within Bread of Life: "Under wings", with the aim of guiding teenagers from orphanages or youth care in the process of becoming independent. We know from experience how important the period around their 18th birthday is, with far too great a chance of falling back into the dysfunctional environment they came from… By building relationships of trust with positive role models, this chance can be structurally reduced, and we do our best for that. How? We are never done learning…

And guess what…? Since March, Andrey and Alena Matvienko from the Kyiv region have been living in Poznan. No, not "just" refugees, no, they are Mentoring Project Director and Psychologist and Coordinator within Lighthouse, an organization in Kyiv that has been able to set up mentoring relationships for more than 1300 children since 2009, with beautiful and impressive results! What could be more beautiful than learning from them? To get access their experience concerning the selection process, the training of mentors and their guidance? Thursday June 9 we had that opportunity with training by Andrey and Alana at our office in Poznan!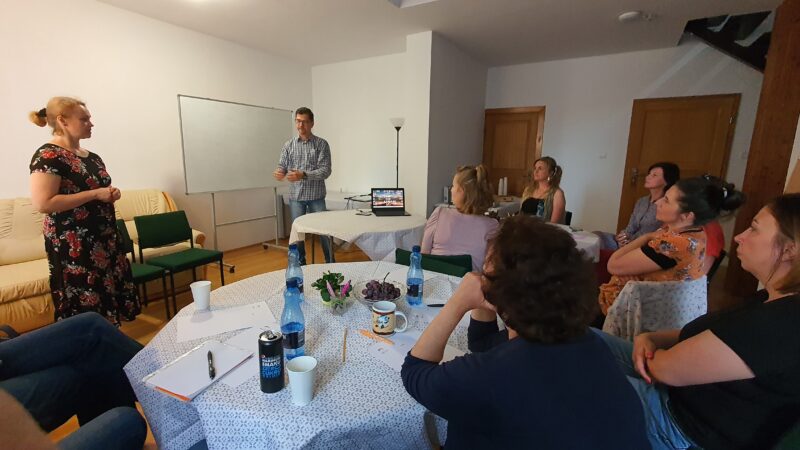 As team of Bread of Life and volunteers of our project "Under wings" we listened breathlessly, heard confirmations of a number of assumptions within our project, but above all plenty of tips on how to guide teenagers who are at such risk as effectively as possible to a future of hope!
Right, who was helping who again?