Serving in abundance
The word "food bank" does not immediately bring up associations with haute cuisine, does it?
Fortunately, reality is much less stereotyped.
That's why here's my menu for tonight, based solely on what I got, also a regular volunteer who can then eat from what is further distributed. Yes, the principle of the treading ox from Deutr. 25:4 is binding policy!
It was a three course meal:
Appetizer
Herring salad with onions and cranberries
Main dish
Chicken curry with fine vegetables
Dessert
Yoghurt with apple and cinnamon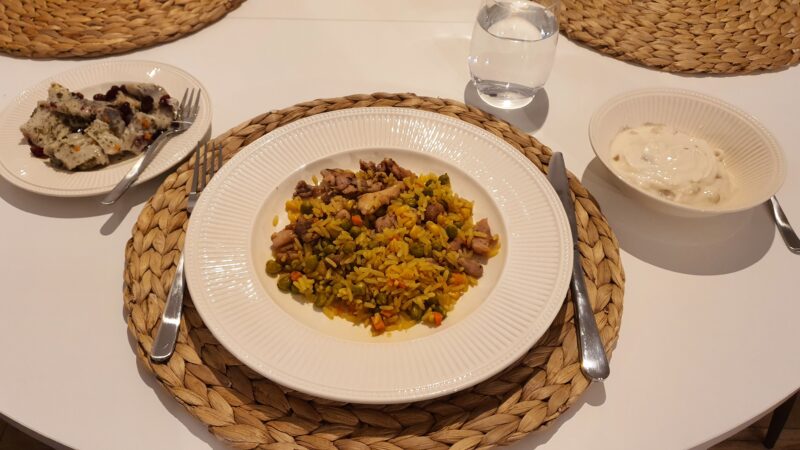 We see it as a calling to give people hope, in all kinds of forms. If that form concerns food, wouldn't we also want to show in that the beautiful and good? God is a God of abundance, and we want people to know that!