Tiny Homes – New, own living space for refugees!
Since we got confronted at the end of February with the various needs of refugees from Ukraine on the one hand, and the generosity of various sides both at home and abroad on the other hand, we have been pleasantly surprised several times by the opportunities we were given to make a real difference!
Knowing that after the first emergency aid the greatest need for the longer term is independent living space, we as Bread of Life already started fundraising in March for so-called Tiny Homes, houses with a living space of over 500 sq. ft., the size of an average flat in Poland, which you can build without a building permit, so without long procedures. A piece of land for construction was no problem, because there is plenty of land around our New Life Center. And the function of NLC had already changed immediately in March to a refugee center…
Within a relatively short period of time we had received the commitments for funds for at least two Tiny Homes at our NLC. At the end of June, we were able to do ground breaking ceremony with a delegation from one of the generous donors, Perimeter Church from Atlanta, after which we managed to complete all formalities, which still exist without a building permit procedure, within three months, and start building!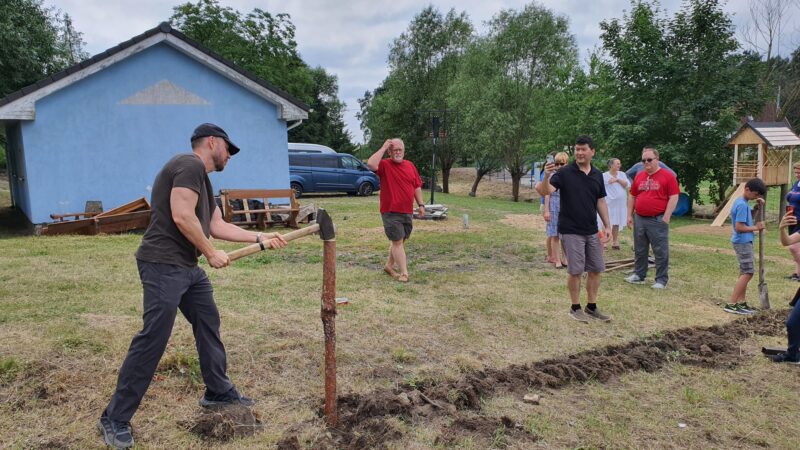 The construction by building company Woodenfactory went extremely well, thanks in part to a team of volunteers, again from Perimeter, who contributed not only financially, but also practically! John, Kevin and Thad, you guys are awesome!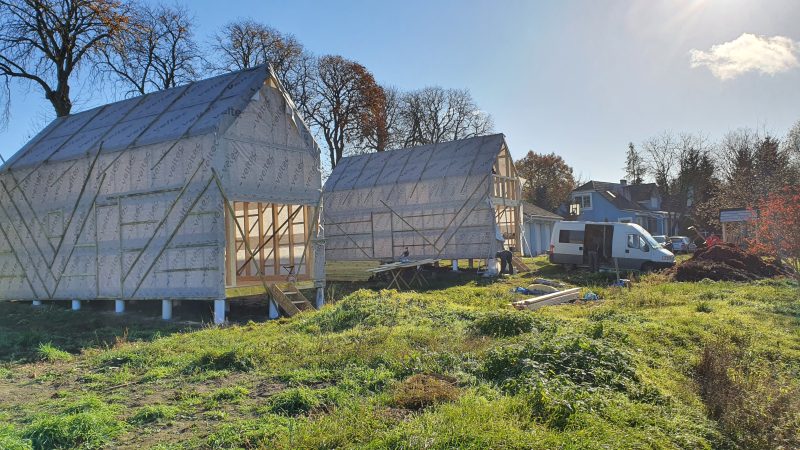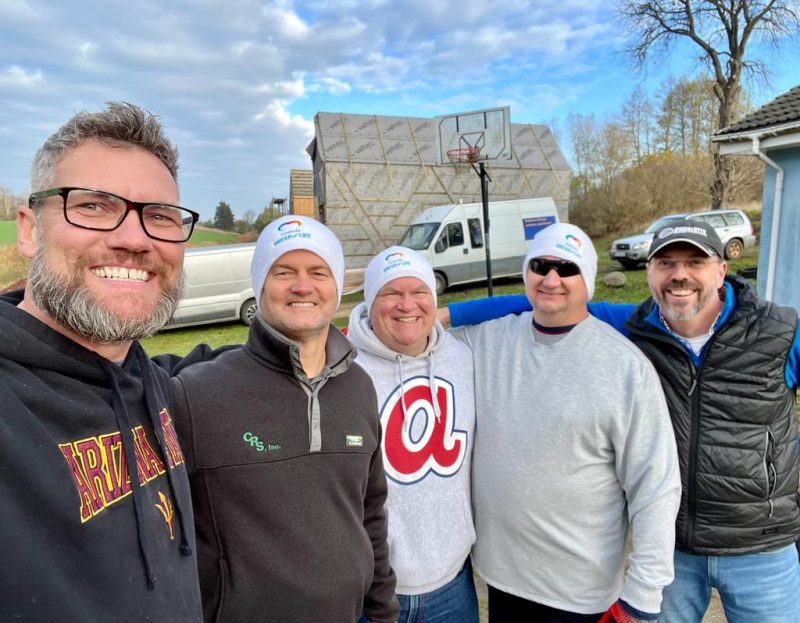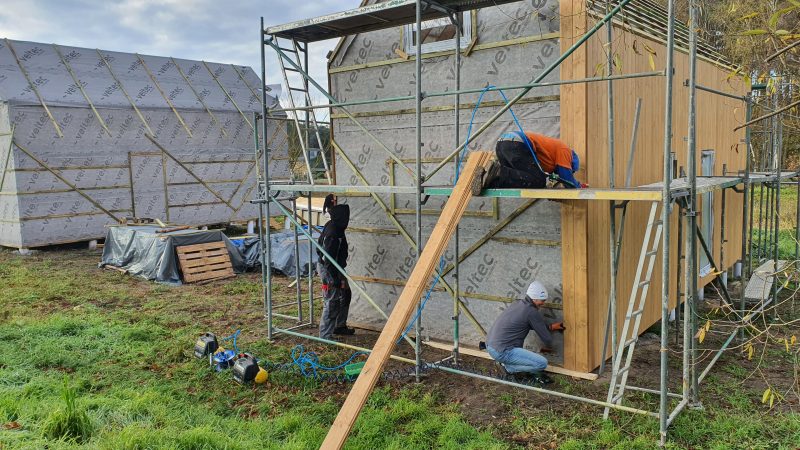 After completion at the beginning of December, we are now finishing the kitchens and bathrooms, after which we hope to welcome two Ukrainian families within a short time.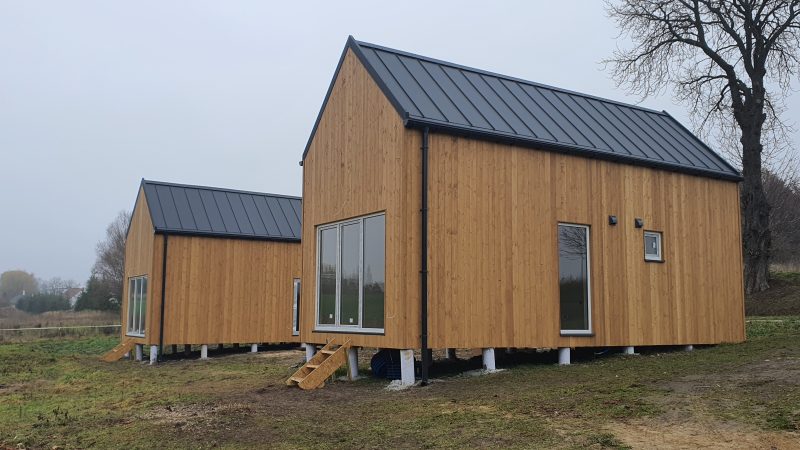 Well, there is a waiting list…