You help a sick person with your heart!
Bread of Life helps the poor, the sick, the homeless and the needy. Homeless people, with them it all started in 2001. Since then, the poor and needy have often come themselves, but the sick? How? Do we have better doctors than an average hospital? Do we have our own nursing ward?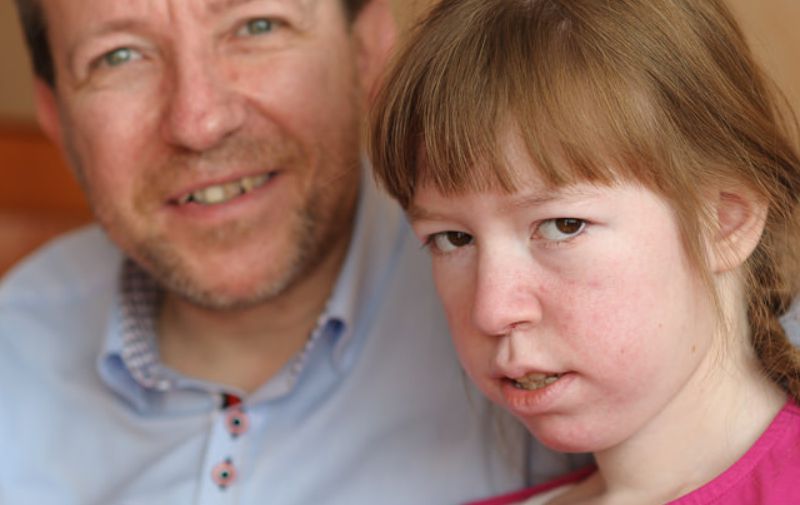 No, what we do is organize aid where the system falls short. With a message of hope. Whether that is for the homeless, the poor or the sick. And so in 2009 the father of a 9-year-old girl, Eliza, who had been diagnosed with the rare disease of Niemann-Pick type C, came along. Not long ago, hardly any child with this disease made it to adulthood. The cost of therapy, which prevents further development of the disease, amounted to more than 600,000 Polish zlotys per year (~155,000 dollars), and was not reimbursed by the Polish health insurance fund…
Eliza's father, Darek knew Bread of Life through the church in Gniezno and Poznan and asked for help. Now, 12 years later, Eliza is still a protégé of the foundation – through intensive and spectacular actions it was possible to collect the resources for therapy over the entire period that it was necessary! And it's great for us to see and hear how Eliza, despite her severe disability, can give and receive so much love!
Thanks to Bread of Life's tax-exempt charity status in Poland, we have the opportunity for fundraising by encouraging individuals to designate 1% of their annual income tax, which they can give to any registered charity, towards Bread of Life. Over 2020 this amount has grown again, to almost 1 million zlotys!
By now, 12 years later, we are given care of about almost 200 protégés, large and small, both in terms of age and volume of help. We help them with tax-exempt fundraising, we help make medicines available that are not available to individuals, we help pay for rehabilitation that is not reimbursed, and… We try to support the whole family of these sick people – because where someone is ill for a long time, normal family life is quickly lost.
And we try to integrate the families among themselves so that they can be of help and encouragement to each other.
Last Saturday, for the first time in this form, we organized a relaxed afternoon with all kinds of attractions, to give relations a greater chance.
And in a word, it was magnificent to see children, who often have such a hard time, really having fun. To see parents share experiences and exchange recommendations. To be able to tell the gospel directly. To be involved with heart and soul!