Special Christmas with special guests!
During Christmas with travel restrictions, Dutch family in lockdown and Polish family in the middle of a move, you know it will either be lonely or very special.
We are not the types to get lonely, nor to leave others lonely, so we took the opportunity to invite "our" international students, with no family around, to our home!
It was a beautiful White Christmas for the first time in years, and to have two Americans and three Nigerians, who all call us Mum and Dad, visit us for nearly four days during such a period was an experience. Tiresome, but beautiful.
And whether we managed to let these boys walk through the forest at 10 oF in the snow, or to let them standing on ice for the first time in their lives…? Naturally! And whether we ate Nigerian ourselves the day after Christmas? Of course!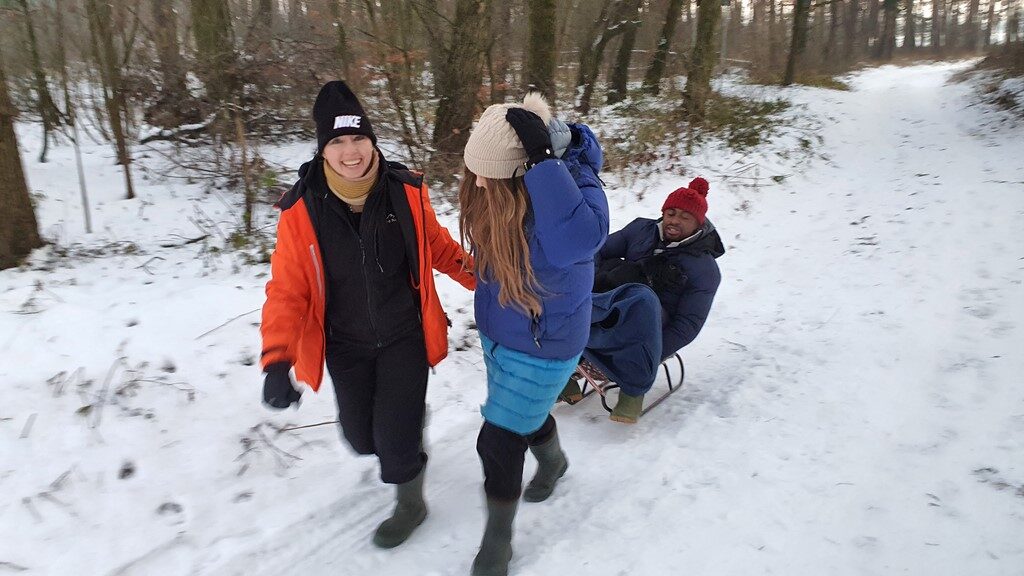 A great recommendation for everyone! Opening your home and your heart to others does something to you!