A final touch to the Tiny Homes – by a soon-to-be resident
As if we didn't already know… Most attention and time during construction always go into the finishing. The construction itself of the Tiny Homes at our NLC was done in a few weeks, but to then complete the entire finish with plastering, painting, kitchen, bathroom and all finishing details… Well.
But, like everything else, we don't do this alone!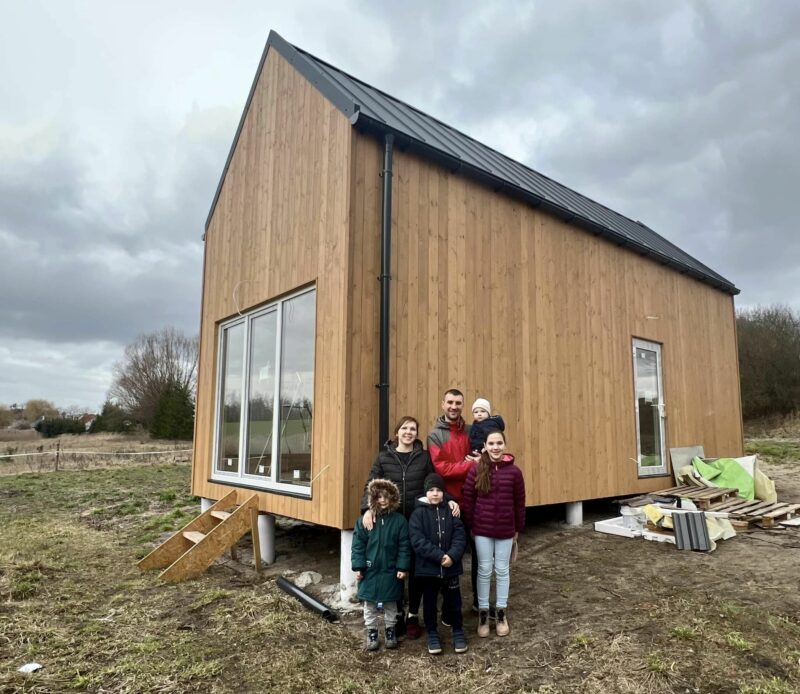 Daniel, father of one of the Ukrainian families who will soon be moving into the Tiny Homes, is handy. For the time being, they are staying in the NLC itself, and from there Daniel is at work within a few steps to help with his "own" house.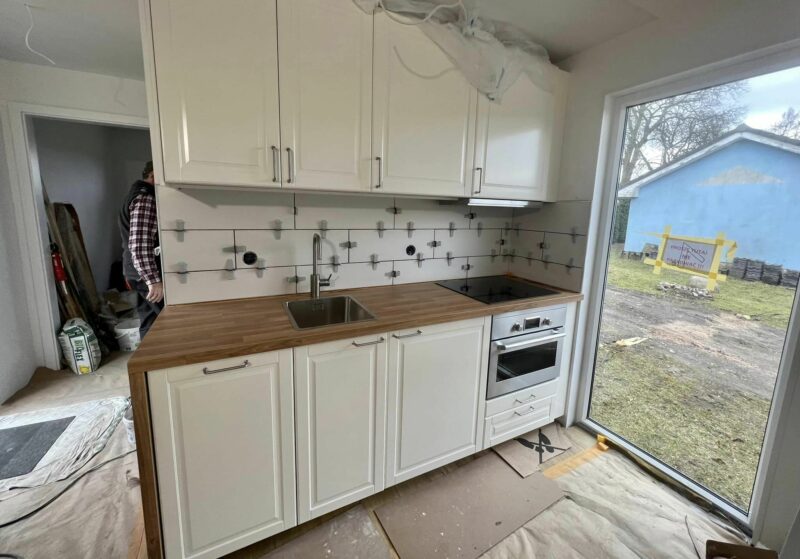 The effect may be there! Okay, a Tiny Home is not big by definition, but we do want the families who get temporary accommodation here to feel good. So, small but beautiful! And Daniel is now working hard to make it very beautiful indeed. Just a little while!